DOWNLOAD THE CHECKLIST
Looking to purchase a new piece of equipment? Thinking about financing?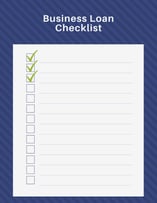 Get the Commercial Credit Group's "Business Loan Checklist," to learn what actionable steps you need to take today to start the business loan process.
The checklist includes:
The right business financial statements
Essential information about your equipment
Information about how to get started!